Well, this is quite an operation.

I would like to introduce myself, my name is Fred, and to be perfectly honest, I am a duck.
I understand that this is a community for people who own ducks or rubber duckies, but I don't think I should be discriminated against simply because I am one, right? :D

I'm fairly new to livejournal, and you can see my journal to find out more about me.
I love to travel though, and am currently in Ohio for Spring Break.
I was first found at the Southeastern Theatre Convention in Chattanooga, TN and came back to SC through GA. I love hottubbing with ladies, and partying, and playing hide n seek. Of course, we can't party all the time so when I'm not hiding, I'm a techie, and just do general techie-like things. My goal in life is to become a celebrity. I think I'm handsome enough, don't you?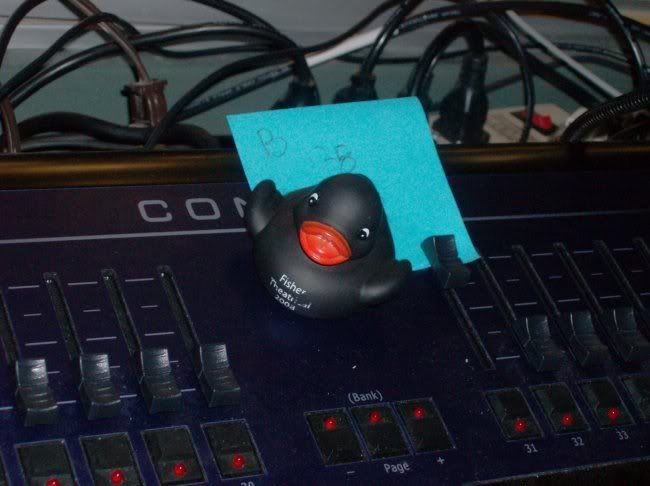 That's me on my current place of employment's lightboard. Don't be afraid to friend me! :)

-Fred DaDuck